A finales de este año 2019 se celebrará una nueva edición del Forum Micológico, que es la reunión bienal que organiza la Sección de Micología Médica, dedicada a los jóvenes investigadores. La fecha prevista es el sábado 30 de noviembre.
Está abierta la inscripción y la presentación de resúmenes de comunicaciones libres. Puedes encontrar el programa definitivo, el modelo para presentación de comunicaciones y el boletín de inscripción justo abajo.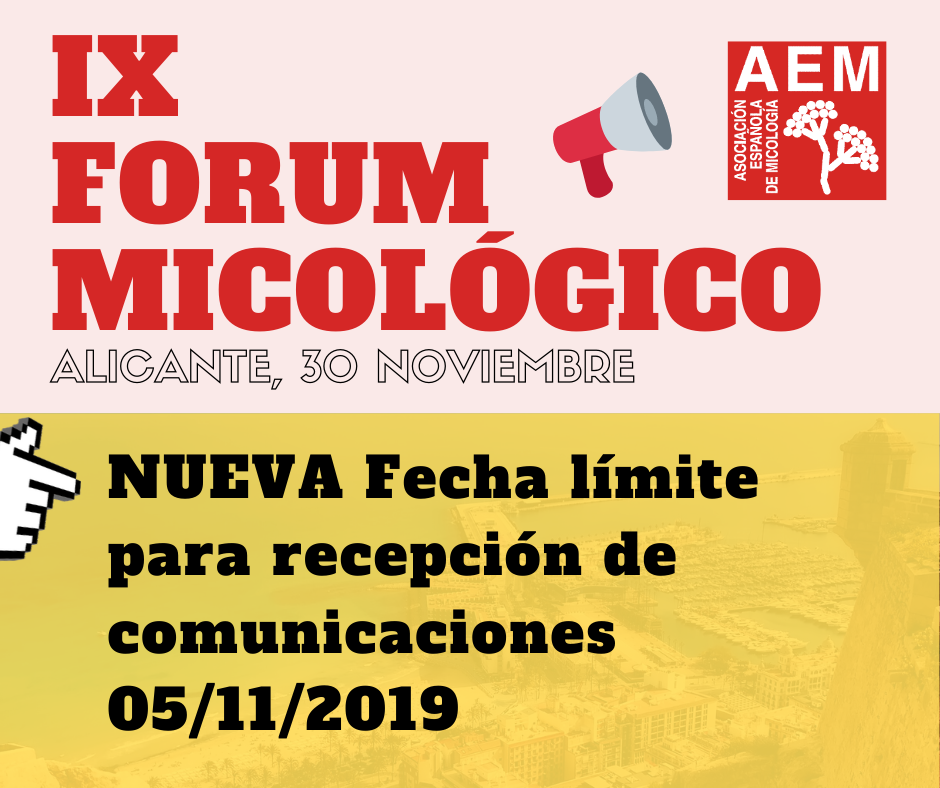 Las instrucciones para enviar una propuesta de mesa redonda puedes consultarlas en el este enlace (ya no se admite)
Programa definitivo (nuevo)
Inscripción
Modelo para las comunicaciones
Completar el modelo y enviar antes del 05 de noviembre/Fill and send before November, 05th to reviberoammicol@ehu.es
El IX Forum Micológico es una actividad formativa acreditada por el «Consejo de Formación Continuada de las Profesiones Sanitarias del Gobierno Vasco».